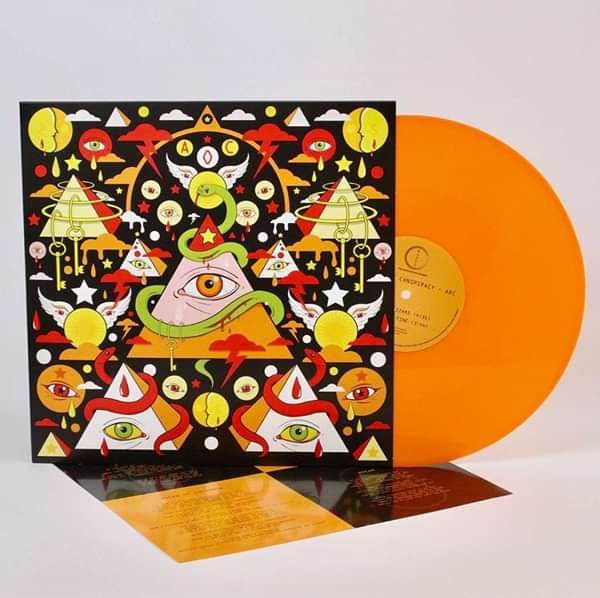 AOC 12" VINYL
Limited Edition of 500 Copies on Orange Vinyl.
Band of brothers An Orange Conspiracy debut EP AOC comes on the back of a breakthrough year for the unassuming Perth siblings. Unfazed by buzzing sold-out shows south of the border and glowing endorsements, their brand of immersive grunge / psyche / blues has led to comparisons with mainstream crossovers Black Keys, and Nirvana, amongst the guitar Led whisperings of Zeppelin. Its far to early to assume future distinction but what they have delivered in this taste of what's to come is listener-friendly dystopian angst, the only choice youth has got is to embrace youth, and all the hedonism and disillusionment that comes with it. Confessional and observational tales of hopelessness layered on hope, from the punchy Slow Lizard or Feeling Fine which will both have you humming along by the 2nd chorus to the more sinister Queen of Columbia which drips like acid rain unashamed and debauched delivered with Matt Johnson-esque nepotism and of course the force de la resistance and the bridge between the studio band and live act is the sprawling Dream a biting intro that zigzags through various connotations evolving into a Primal Scream-like hissing crescendo. Mastered by Grammy award-winning Robin Shmidt at 24-96 with artwork tailor-made by Dimitri Djurchin they aren't without their admirers, it's not difficult to imagine this record will win them many more.
12" - Limited Edition of 500 Copies on Orange Vinyl.