All My Friends presents:
All My Friends Clubnight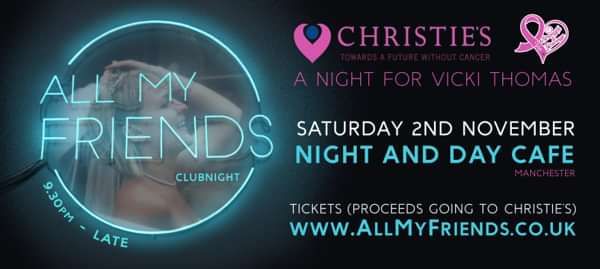 All My Friends Clubnight returns to Manchester for a very special night of music, with proceeds going to Christie's NHS Foundation Trust. The night is in remembrance of Vicki Thomas. A young mum of two who unfortunately lost her battle with cancer on 9th September. Christie's were phenomenal throughout, and deserve every penny that will be raised from this unique night. See you there!