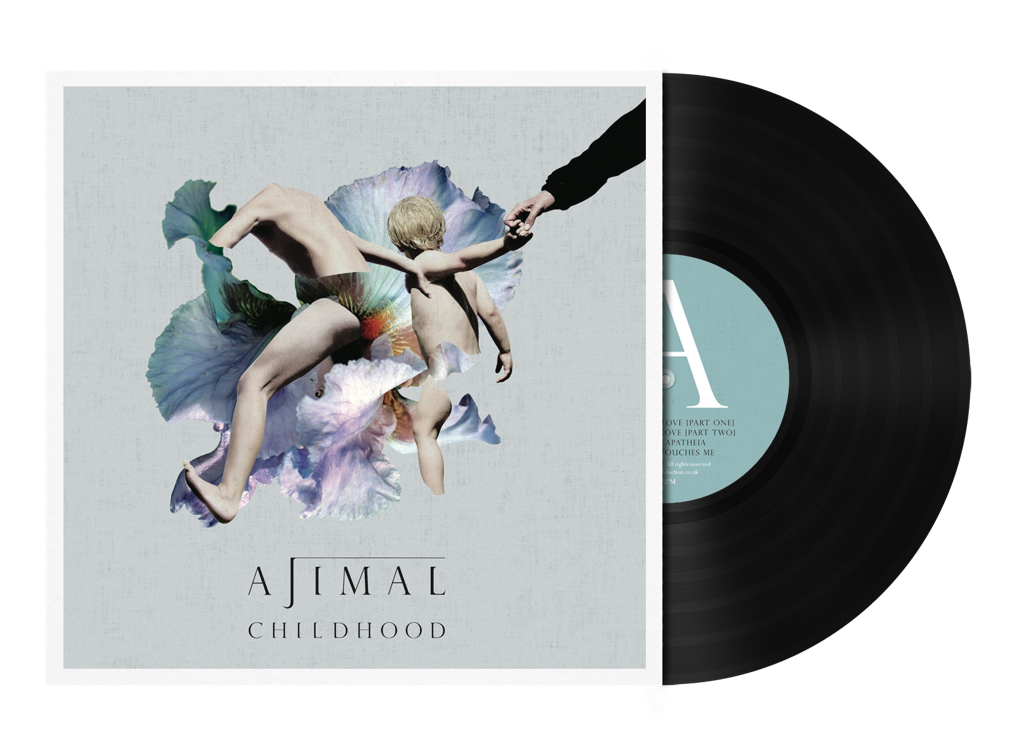 CHILDHOOD (vinyl)
Limited to 500 copies, CHILDHOOD is pressed on glorious heavyweight 12" vinyl. Includes 8-page booklet featuring stunning original artwork by Ernesto Artillo, lyrics booklet and full digital download.
Digital edition also available via Music Glue.
CHILDHOOD is the debut album from AJIMAL, featuring a cast of more than 50 musicians and themed around the concept of childhood. The album explores ideas of youth, potential and play through a mix of contemporary, classical, and field recordings.
Recorded with friend and collaborator Mick Ross in various studios, churches, theatres and hospitals in the North East, the resulting album is a carefully constructed work of remarkable beauty. It is a bold debut that combines soaring orchestral grandeur with the quiet intimacies of creaking floorboards, foot scrapes and the breath of performers.