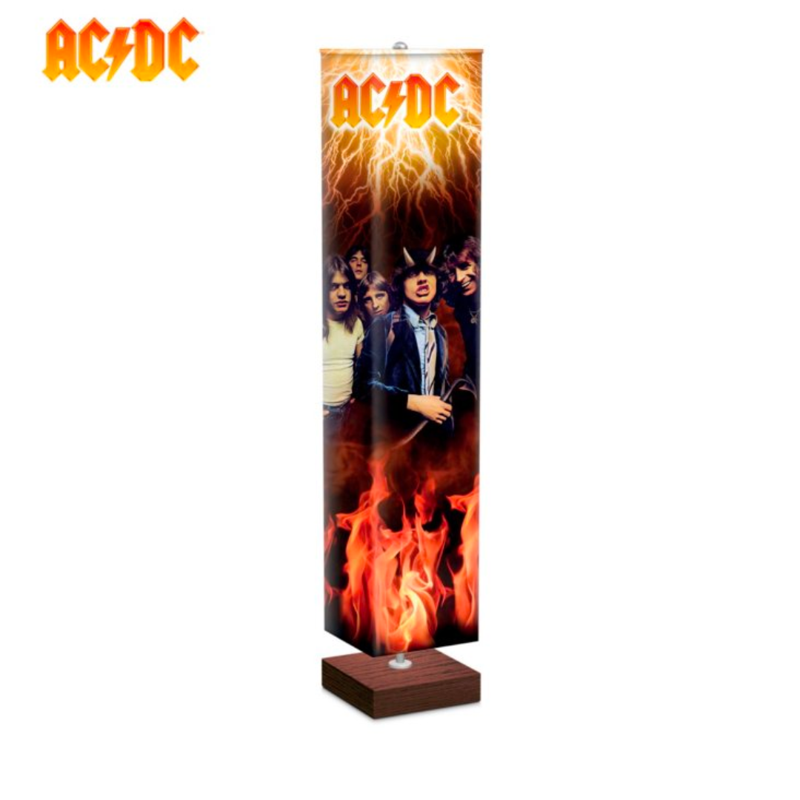 AC/DC 'Icons Of Hard Rock' Floor Lamp
High-quality fabric shade showcases around all four sides rocking AC/DC artwork. On top, the memorable AC/DC logo is displayed, from which heavy current is unloading in all directions. Central attraction is the legendary cover of 'Highway to Hell'. Sturdy base made of veneered wood.
Features a hands-free foot pedal to turn the lamp on and off easily.
Measures 60 inches (152.4 cm) in height