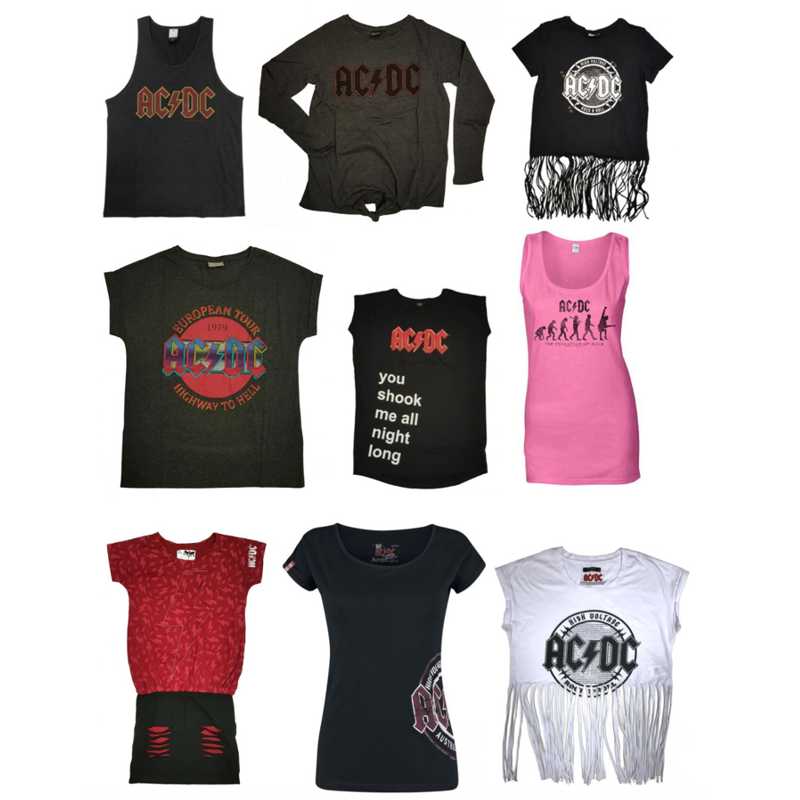 AC/DC Grab Bag - Ladies
AC/DC Grab Bag
• The grab bag contains up to 4 T-Shirts and an accessory.
• The T-shirts that will all be the same size.
• You get to choose the size from the drop down but the rest is down to luck.
• The T-shirts will be a great mix of designs.
• You will not get any duplicate T-shirts in the same box, but if you purchase multiple boxes there is a chance of duplicates between the boxes.
• We do not accept returns of refunds for the boxes unless you return the full box.
• Please note there is no guarantee to receive the t-shirt designs displayed for this product