A Startled Chameleon presents:
Boo Hewerdine
Boo Hewerdine + Cathy Burton + Andrew Foster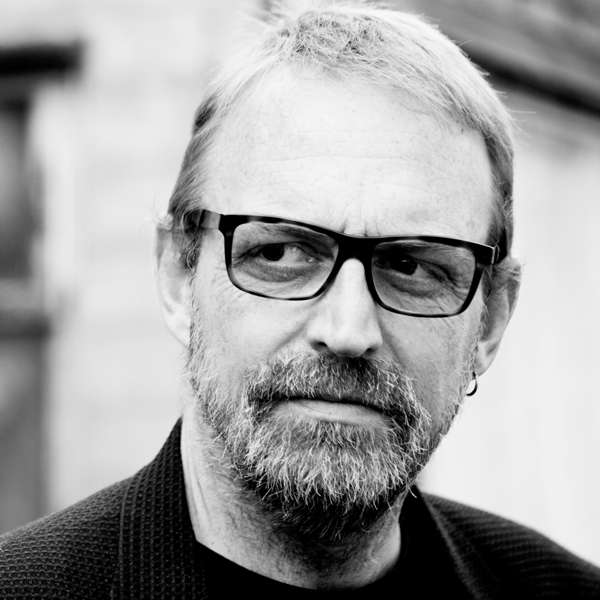 Boo Hewerdine
As a recording artist, Boo's first tentative steps came with the band, The Great Divide before the formation of his much-loved eighties group The Bible and a career that subsequently bloomed such that he is now in constant demand as a musician, songwriter (writing one of Eddi Readers hits 'Patience of Angels') producer, teacher and live concert performer.
Line Up
Boo Hewerdine
Cathy Burton
Born in Portsmouth, Andrew Foster grew up in the small market town of Havant on the South Coast of England. Surrounded by areas of rural tranquillity in one direction and the hustle and bustle of the great port of Portsmouth in the other, Andrew's folk infused music tells tales of life by the sea, touching on the enchantment and legend of an area rich in Roman, Saxon and Tudor history.
Remaining wholeheartedly true to his roots with each and every original composition, Andrew has received both local and national publication critical acclaim. His album was given 4 Stars by R2 Rock N Reel magazine who reported 'Andrew has a firm but gentle voice, a melodic acoustic guitar style which is allied with intelligent lyrics'.
For the last five years, Andrew has toured the UK supporting acts such Cara Dillon, Terry Reid, Turin Brakes, Passenger and Jack Savoretti. Playing in theatres, art centres and intimate acoustic club venues, Andrew's live set captures an audiences' imagination with The News Portsmouth commenting on his live show saying 'His on-stage persona is charming and the stories behind the songs are told with a twinkle in the eye and a nice line in self-deprecation' .
From felonious smugglers to toasty camp fires, busy fisherman to delicate stretches of beach and time-worn piers to moody weather fronts, Andrew's acoustic compositions are influenced by traditional song-writing sensibilities with Acoustic Magazine reviewing that he creates 'A make-believe world that draws you in like an old fairground or moonlit pathway, preferring to stay away from the normal lyrical themes of one man and guitar... Optimism and hope but also celebrating the fear of the human experience, Andrew isn't the usual troubadour songwriter'.
Andrew has received national radio coverage, performing a live session for BBC Introducing in their Brighton studios. BBC Radio 6 Music picked up on his most recent release, (the EP 'Check Signal Aspect'), and played the track 'Spook Lane' on their new music mixtape; a song which tells the story of an actual lane in Havant used by smugglers during the sixteenth century.
Andrew Foster has had the pleasure of supporting:
Passenger, Mumford & Sons, Emmy The Great, Cara Dillon, Turin Brakes, Jack Savoretti, James Walsh (Starsailor) Mark Morriss (The Bluetones) Chris Helme (The Seahorses) Terry Reid, Nerina Pallot, The Zombies, I Am Kloot, Amy Wadge, Boo Hewerdine, Phil Jupitus Hard Fi, Echobelly
View Profile