A Startled Chameleon presents:
Jim Kirkpatrick.
Jim Kirkpatrick + rhinos revenge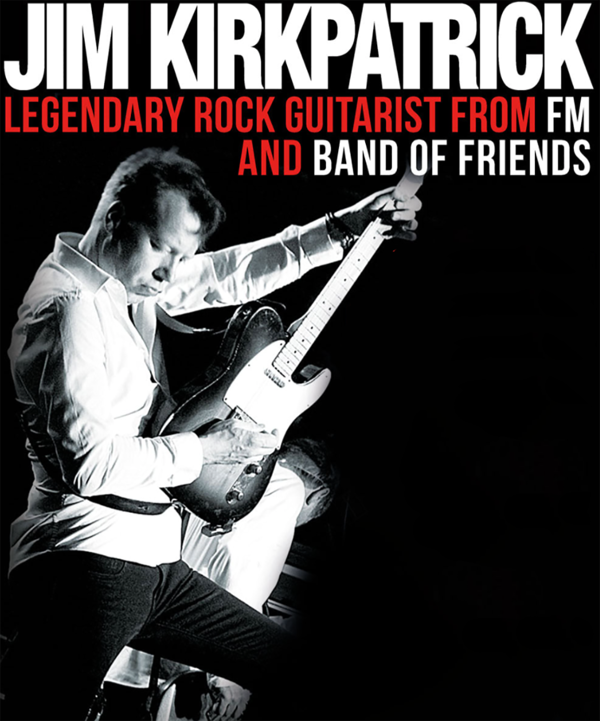 General Admission (e-ticket)
General Admission Standing (e-ticket)
General Admission (e-ticket)
It is with deep regret and much frustration due to Richard Newman testing positive for Covid-19 today and Rhino suffering from fatigue in his continuing recovery from the virus, Rhino's Revenge will not now be performing at the planned shows in Chichester, Carshalton and Putney on February 4, 5 and 6 respectively. However, because we don't want to leave the venues in the lurch at such short notice - all three dates will still go ahead, featuring solo acoustic performances by RR's own Jim Kirkpatrick.
The Half Moon show will be recorded for a future 'Bootleg' release for Jim, so come down and make some noise, and keep Live music ALIVE!
The rescheduled shows with Rhino's Revenge headlining are as follows -
29th October Chichester Inn - https://bit.ly/3s4OLte
and with tickets already purchased transferable to the new dates.
Line Up
Jim Kirkpatrick is a renowned guitarist and musician from Cheshire, England. With over 20 years of professional experience Jim has become an in demand session player, writer and performer and is becoming recognised as one of the UK's premier slide, blues and rock guitar players.
​
Jim has been the lead guitarist with legendary British classic rock band FM since 2008 appearing on the albums 'Metropolis', 'Rockville', 'Rockville 2', 'Heroes And Villains' and 'Indiscreet 30'. Jim has also co-written the bands UK radio hits 'Hollow', 'Bring Back Yesterday', 'Crave', 'Better Late Than Never', 'Story Of My Life' and "Shape I'm In' all of which were playlisted on BBC Radio 2. 'Crosstown Train', 'Bad Addiction', 'Better Late Than Never', 'Cold Hearted', 'Runaway Train' 'That Girl' and 'Digging Up The Dirt' have all been playlisted on Planet Rock along with several others. FM have toured the UK and Europe over the last nine years playing at some of the worlds biggest and most prestigious rock festivals (appearing on the main stages at Download and Graspop as well as many others) and have also supported some of the biggest names in music (Thin Lizzy, Journey, Foreigner).
​
As well as releasing his own album 'Changed Priorities' in 2006 Jim has played guitar for singer/songwriter Thea Gilmore on and off since 2003 and toured Europe and the USA with her extensively as well as appearing on many of her albums.
​
Jim has also been onstage right hand man to former Whitesnake guitarist and hit songwriter Bernie Marsden since 2006 recently collaborating with him and several members of the late Rory Gallaghers band on a tribute to the legendary Irish guitarist.
In between all of this Jim can be found playing many gigs in his local area and also touring the UK and Europe with Rhino's Revenge (a band fronted by Status Quo's bass player John 'Rhino' Edwards)
​
Jim has performed all over the world and appeared at major festivals including Download, V 2004, Graspop, T In The Park, Sweden Rock, Cropredy and the Calgary Folk Festival.
​
Jim has supported on tour Foreigner, Journey, Thin Lizzy, Joan Baez amongst many others and has been fortunate enough to appear onstage with Foreigner, Zak Starkey, Bernie Marsden and Neil Murray (Whitesnake), Ian Paice (Deep Purple), Deacon Blue to name but a few.
Rhino's Revenge To support the release in January of 'Charge!', the band's first live album, Rhino's Revenge will play for the first time at the Chichester Inn on February 4th. The side band of John 'Rhino' Edwards, bass player with rock legends Status Quo, Rhino's Revenge is made up from a pool of stellar players, subject to availability, that currently includes guitarist Jim Kirkpatrick from FM and drummer Richard Newman, who has performed with Paul Rodgers, Rory Gallagher, Jefferson Starship, Steve Marriott, Alvin Lee and Glenn Hughes..
"Lockdown, restrictions and, most recently, testing negative myself has led to the ultimate cancellation of dates in the UK and Europe which had been scheduled three times. These are days of varying degrees of difficulty for us all but it's not been easy for anyone. Health and safety is still paramount, but we hope our audience is as keen as we are to blow the pandemic blues away with some in your face rock 'n roll." With two studio albums of original material to its name, Rhino's Revenge brings songs from that repertoire to the stage alongside Quo favourites which Rhino has either written or co-written, some timeless rock classics and an element of the spontaneous unknown. "I do like to surprise myself and everyone else by throwing in a song which we haven't necessarily even rehearsed before, in the heat of the moment," he admits. Having previously been a member of acts including The Climax Blues Band, Space and Dexy's Midnight Runners, Rhino was invited to join Quo in 1986 and has been permanent in the line-up ever since.