A Startled Chameleon presents:
Duke Special
Duke Special + Boo Hewerdine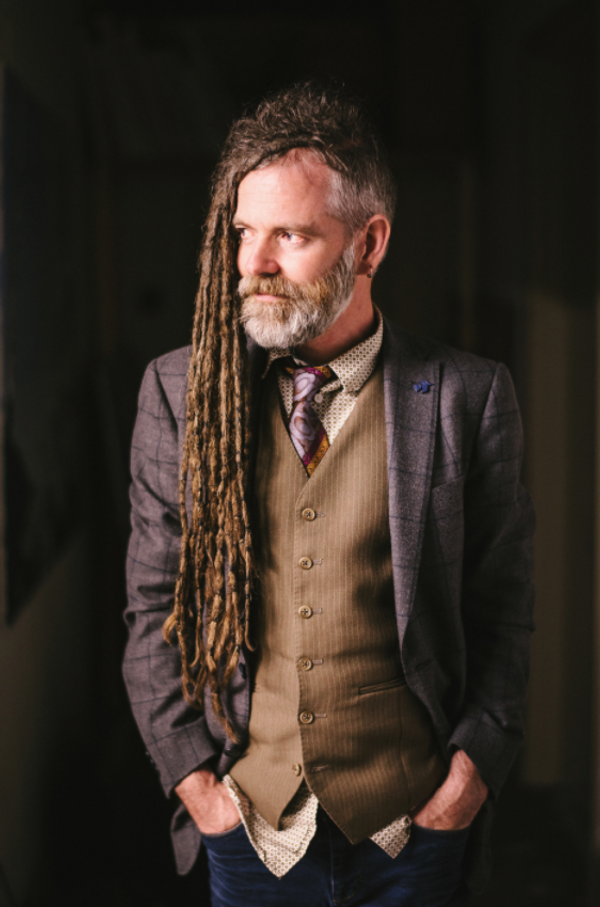 General Admission Seated (e-ticket)
By nature Duke Special is a curious person. He is curious about theatre, books, music, poetry, art, love, life, redemption, death, 78RPM records. All of this is evidenced by his releases which are a map of his passions.
His last studio album, released in 2017, was 'Hallow'. The album is entirely based on the poetry of the eminent Belfast poet, Michael Longley, who was once described by his friend Seamus Heaney as 'a keeper of the artistic estate, a custodian of griefs and wonders'. Full of gentleness, honesty, mischief and love, peppered with a cast of artists, animals, flowers, friends and long forgotten soldiers. As ever, Duke Special is mining a new seam of inspiration, always trying to get to the bottom of what it means to be human.
Line Up
Duke Special is an artist aptly named. Dynamic, musically ambitious & bracingly eccentric, with his inimitable style and lush musicality. Hailing from Belfast with a sound that is self-confessed "hobo-chic", Duke Special - AKA the endlessly inventive Peter Wilson - is once heard, never forgotten. Blissfully at home in his own alluring genre of beautifully bruised romanticism, Duke Special inhabits a world unlike any other - a world filled with vaudeville-esque sensibility, sing-a-longs and addictive melodies .
Those who know him for the platinum album "Songs from the deep forest", including the hit song "Freewheel" and other radio mainstays like "Sweet sweet kisses" and "Last night I nearly died" may be surprised by the breadth of his work. Duke Special's immense creative talents have seen him involved in projects as diverse as writing the theme tune for Sesame Tree (the Northern Ireland edition of Sesame Street where he also got to sing with The Muppets) to writing the music for and appearing in Deborah Warner's critically acclaimed 2009 production of Bertolt Brecht's Mother Courage and Her Children at London's National Theatre. He then recorded an album of the twelve songs from the play, which was to form part of his ambitious project for 2010 - the release of a 3 CD box-set, The Stage, A Book & The Silver Screen. This box-set also included a 5-track EP called Huckleberry Finn, the first ever recording of an unfinished musical written by Kurt Weill and Maxwell Anderson based on the Mark Twain classic, and the album The Silent World of Hector Mann, featuring 12 songs based on The Book of Illusions by contemporary American author Paul Auster.
In 2011, he presented a TV documentary for RTE in Ireland on the life and times of 50s megastar Ruby Murray. This was broadcast in January, and accompanied by 2 orchestral concerts in Dublin and Cork, showcasing Duke's interpretations of Ruby's songs. He also released a charity single of recordings of 3 of Duke's favourite Ruby songs, donating all the profits to the Irish charity Depaul Ireland (www.depaulireland.org).
Also that year Duke Special was commissioned by the Metropolitan Museum of Art in New York for their exhibition on the photographers Stieglitz, Steichen, and Strand. He was invited to write a series of original songs based on the photographs featured in the exhibition, which he then performed at the Museum's concert hall (and later in London, Dublin and Belfast) to a backdrop of the photographs. The songs were released on CD as "Under the dark cloth."
Of the new album "Oh Pioneer", Duke says "Wooden Fingers Puppet Theatre Company, The Bank of Ideas, a banned Iranian children's book about a fish, a pirate who wants to retire, a bar man who hears people's stories whether he likes it or not, the human condition and late night conversations with friends on the roof of the 'Oh Yeah' building in Belfast about your dreams are just a few of the ingredients to go into "Oh Pioneer"."
View Profile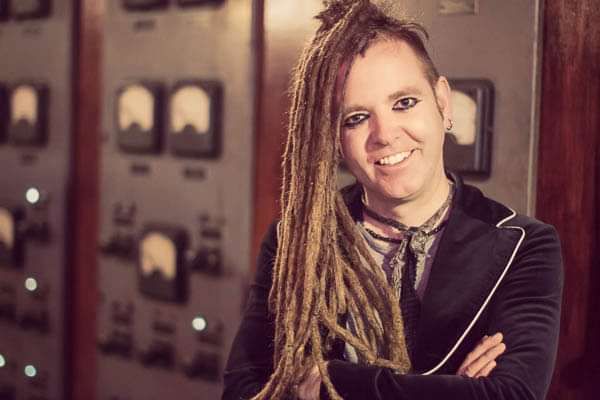 Boo Hewerdine –
"One of the country's most consistently admired songwriters' Folk Radio UK
"If I could write books that sounded like this, I'd be...maybe not happy, but very, very fulfilled" Nick Hornby, author of Fever Pitch and High Fidelity
"Simple, poetic reflections on life and love" The Guardian
The new recordings on 'Before' are a perfect contrast of mood and theme to the gloriously rich, full band pop sound of 2017's acclaimed 'Swimming in Mercury' album. This new album finds Boo focused on the art of reduction, consumed by fine details and found sound, songs where the fragility and beauty of life are laid bear with a stark emotive honesty.
'Before' was recorded in the first weeks of 2019, with supreme Danish multi-instrumentalist Gustaf Ljungren Boo's only collaborator on the set. Whilst this is an album for the times (that echoes the darkness and confusion in Europe surrounding it's pre-Brexit conception) Before is also a timely reminder of the power of simplicity, Hewerdine's lyricism set to a subtle backdrop of vintage instrumentation.
For over 30 years Boo Hewerdine has been considered one of the UK's finest singer-songwriters.
https://www.youtube.com/watch?v=f4TVMVTZ4xo