A Startled Chameleon presents:
Vagabond Voices Tour
Yvonne Lyon + Dean Owens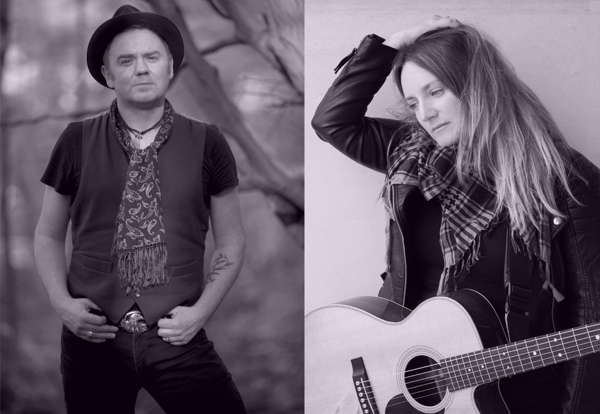 Vagabond Voices – Dean Owens and Yvonne Lyon A double bill with two of Scotland's finest voices, with songs that will touch your soul and take you from Caledonia to the Southern states badlands and back – with their unique blend of Americana, roots, rock and pop grooves.
Yvonne Lyon consistently combines poignant lyrics with strong, creative melodies demonstrating a voice that can be both fragile and intense. just stunning music Bob Harris, BBC Radio 2 I love her, absolutely love her… great songs beautifully performed… Michael Ball, BBC Radio 2
Dean Owens is a genre jumping artist, with roots in both his home town of Edinburgh and his spiritual home of Nashville. Echoes of both shine through his music – celtic spirit, country soul. Hits a sweet spot  Mojo Magazine A voice like Roddy Frame inhabited by the soul of Ryan Adams…  Daily Express
Both have released memorable albums in 2018 (Yvonne Lyon – Metanoia, Dean Owens – Southern Wind), which have cemented their reputations as artists of note, with rave 4 and 5 star reviews across the board.
With David Lyon on keyboard.
Line Up
Yvonne Lyon is among the UK's brightest and best emerging singer/songwriters. Her last album, Held combined poignant lyrics with strong, creative melodies, demonstrating a voice that can be both fragile and intense. Having supported Eddi Reader throughout the UK, performed with Beth Nielsen Chapman and co-written with Boo Hewerdine, Yvonne continues to establish herself as an artist of considerable significance. Yvonne's memorable and emotive performances have consistently drawn and stirred audiences and she has also shared the stage with Patti Griffin, Karine Polwart, Karen Matheson, Luka Bloom, Steve Forbert, IONA and Juliet Turner. Yvonne has also guested on two live sessions with Bob Harris on his BBC Radio 2 show.
"Just stunning music" Bob Harris, BBC Radio 2
"Beautifully sung and played... a fine, fine album" R2 Magazine
"Gorgeous voice" Q Magazine
"A fine voice... a fine album and one that is refreshingly positive" The Telegraph
Site: www.yvonnelyonmusic.com Twitter: twitter.com/yvonnelyonmusic Facebook: facebook.com/yvonnelyonmusic YouTube: youtube.com/yvonnelyon For all media enquiries, please contact James Soars 01536 720245/07758781032 Email. james@jameshsoars.com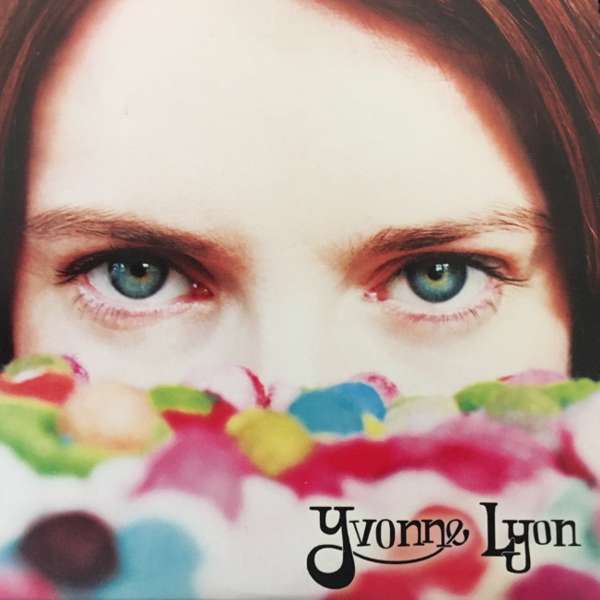 Celtic Spirit, Country Soul
One of Scotland's best troubadours… fabulous... "Whispering" Bob Harris, BBC Radio 2
Scotland's most engaging and haunting singer-songwriter… Irvine Welsh
a major star... No Depression
Dean Owens is one of Scotland's finest singer songwriters, with fans including Bob Harris, Ricky Ross, Irvine Welsh and Russell Brand.
New album Southern Wind (his 7th solo) is released Feb 2018, on At The Helm Records, with its official launch at Celtic Connections on 2 Feb. Recorded in Nashville with producer Neilson Hubbard and award winning guitarist Will Kimbrough.
Armed with a searingly soulful voice and a neat line in memorable heart-twisting melodies, Dean filters his love of Americana through a gritty yet lyrical Scottish sensibility. A compelling and engaging live performer (whether solo or with his Whisky Hearts band) with an emotional hurricane of stories and songs. A "must see" performer!
In September 2017 he became the first Scottish musician to officially showcase at Americanafest, Nashville, and in October 2018 will undertake his first US headline tour, including the historic Levitt Shell in Memphis (where Elvis made his debut in 1954) and Albino Skunk Music Festival SC.
Recent headline shows include Celtic Connections, Southern Fried, Summertyne and a showcase at AMA-UK Conference/Awards in Hackney, London, as well as opening for Rosanne Cash at London's Union Chapel, Jason Isbell and Gretchen Peters. In summer 2017 he toured with Grant Lee Phillips to London, Dublin and Cork.
His 2015 album – Into the Sea – was recorded in Nashville (with producer Neilson Hubbard) and released to rave 4 and 5 star reviews and claims of "best yet". It appeared on numerous "Best of 2015" lists, including at no 5 in the Sunday Herald Top 50 Albums. Recent radio sessions include Bob Harris Country (BBC Radio 2), The Quay Sessions, Iain Anderson Show and Ricky Ross Another Country (all BBC Radio Scotland).
In his early career Dean was the front-man of the much loved Scottish Americana band The Felsons. His music has taken him far and wide, including Europe, USA and Australia, playing shows and touring with the Mavericks, Steve Earle and Emmylou Harris among others.
Magical... Ricky Ross (BBC/Deacon Blue)
Full of great little stories wound around ear-worm-generating tunes... Folk Radio UK
boasting a storytelling sensibility which deftly straddles folk and Americana... excellent… Artist of the Week – Scotland on Sunday

One of the best singer songwriters in Scotland... Sunday Herald
View Profile