A Startled Chameleon presents:
Beth Rowley + Peter J McCauley
Beth Rowley + Peter J McCauley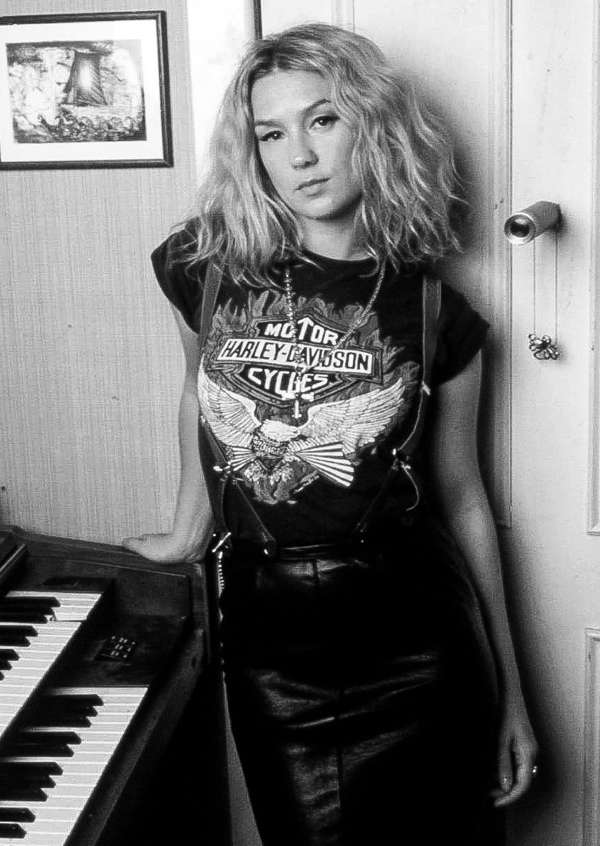 BETH ROWLEY - New album – Gota Fría
"...an eclectic album that banishes the polished retro-pop of yore for something more raw and earthy…a welcome return" UNCUT
"Rowley returns with a deeper sound…A haze of slide guitar and her blue velvet voice build rich, soundtracky textures"
MOJO ****
A Spanish weather term 'Gota Fría' struck Rowley as the perfect album title. It describes "long periods of the clouds breaking off and remaining stationary for weeks and then sudden violent clashes of warm and cold currents. I thought it was a beautiful name, and an awesome album title, because the meaning is so bold and a perfect image of my own journey."
A heady fusion of rock, blues and Americana 'Gota Fría' is a startling rebirth, with a confidence that belies that ten-year absence. Working with co-writers Ron Sexsmith, Marcus Bonfanti and Ben Castle, Rowley has delivered an album that smolders, in both explosive and intimate forms. 'Howl at the Moon' and 'Only One Cloud', evoke the swarthy drama of Led Zeppelin while 'Brother' and 'Run to the Light' are ember-glowing ballads. 'Hide from Your Love' and 'Forest Fire' splice country-folk roots with the vibe and energy of the Bristol scene that gave birth to her voice while 'Get it Back' is equal parts rock and soul and 'Brave Face' nods to the '70s west coast sound.
"Ten years is a long time," she acknowledges, but the resultant album 'Gota Fría' is a total vindication, a rawer, heavier, gutsier and more truthful mirror of her sublime talent, unshackled by her debut's jazz-pop leanings and polished production
Line Up
Beth Rowley
Peter J McCauley is musician from Belfast who was once described as "Brilliant, Wicked and Cool' by Irish President, Michael D. Higgins.
He got his first taste of music making as a drummer and landed his first tour with Post-Rock band, Oceansize across the UK. A DIY affair; a transit van with makeshift bunks, drums and some shows booked.
Since then he has been hooked, going on to write, release and tour his own music, which has seen him play in Ireland, Europe and North America with artists like Snow Patrol, Darwin Deez, Foy Vance and the Ulster Orchestra. His music even found its way onto an episode of 'Made in Chelsea'. An accolade or dirty secret depending on who you ask.
In recent years he has swapped the tourbus (read: van with bunks) for the studio, where he has worked behind the scenes with artists such as Leah McFall, Alana Henderson, New Portals and JC Stewart.
Following this period of collaboration, he now returns to the daunting and life-affirming prospect of releasing his own music, with a sound that has been years in the making.
His new song, "Where do we belong" ponders the question, who are we?.. and what to do if you ever find out.