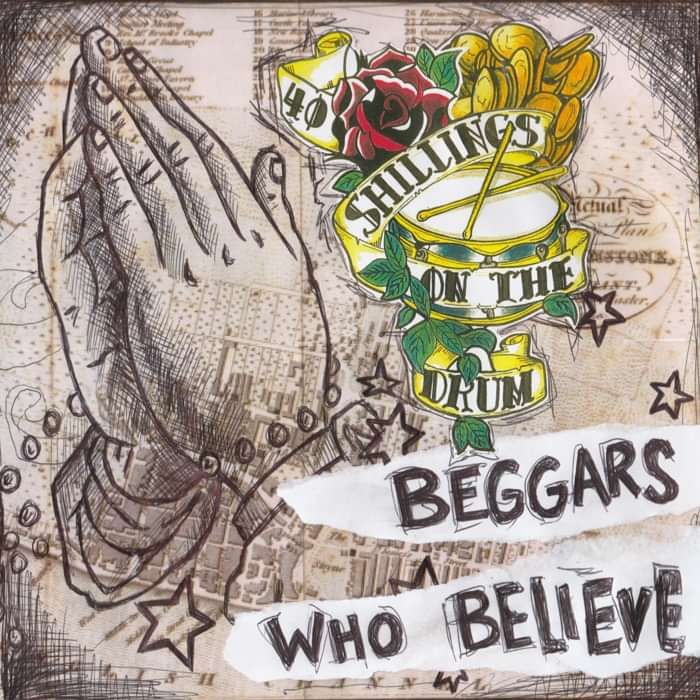 Beggars Who Believe E.P. DOWNLOAD
'Beggars Who Believe' is the debut E.P. from Brighton-based, '40 Shillings on the Drum'. Layering sweet guitar licks and fiddle kicks on top of complex keys, they bring a fresh sound to a traditional style. 
The E.P. features 'Beggars on the Street', the gypsy-punk inspired, lead track from the collection about standing strong against vitriol and rejection. Local favourite,* 'Brighton Belle', which has the potential to be adopted as an anthem for the city, can also be found as part of the huge six tracks which make up *'Beggars Who Believe'. 'The English Coast', closes the EP, which was used for Brighton & Hove Impetus' charity campaign, 'Connect 4 Loneliness'.